EXISTING MODELS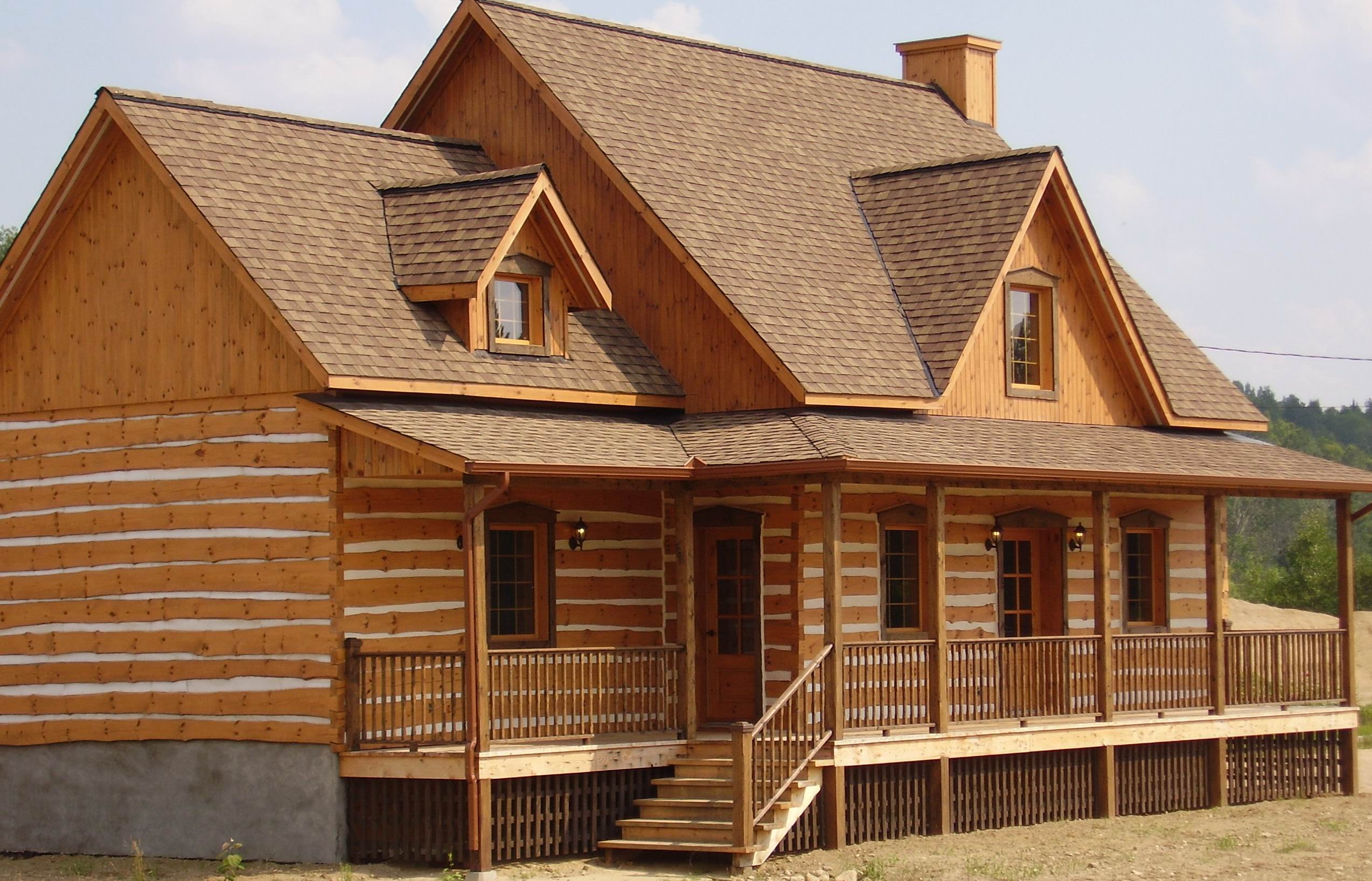 THE ANCESTRAL
* 1800 square feet
*3 bedrooms
* Second floor and cathedral ceiling
* Full basement
THE COUNTRY COTTAGE
* 1250 Square feet
* 3 Bedrooms
* Second floor and cathedral ceiling
*Full basement
* You can choose one of our models or the design of your choice according to your needs and budget.
* You can be the builder yourself or use the service of a professional builder.
* We offer thechnical assistance during the building process to assure the success of your project.
* Our homes kits can be delivered to the destination of your choice in Canada or the U.S.A.
* The basic kit includes all the necessary material to complete the exterior and interior of your home, including walls, insulation, roofing maretial, tongue and groove floor finish, stairs, windows and doors, etc.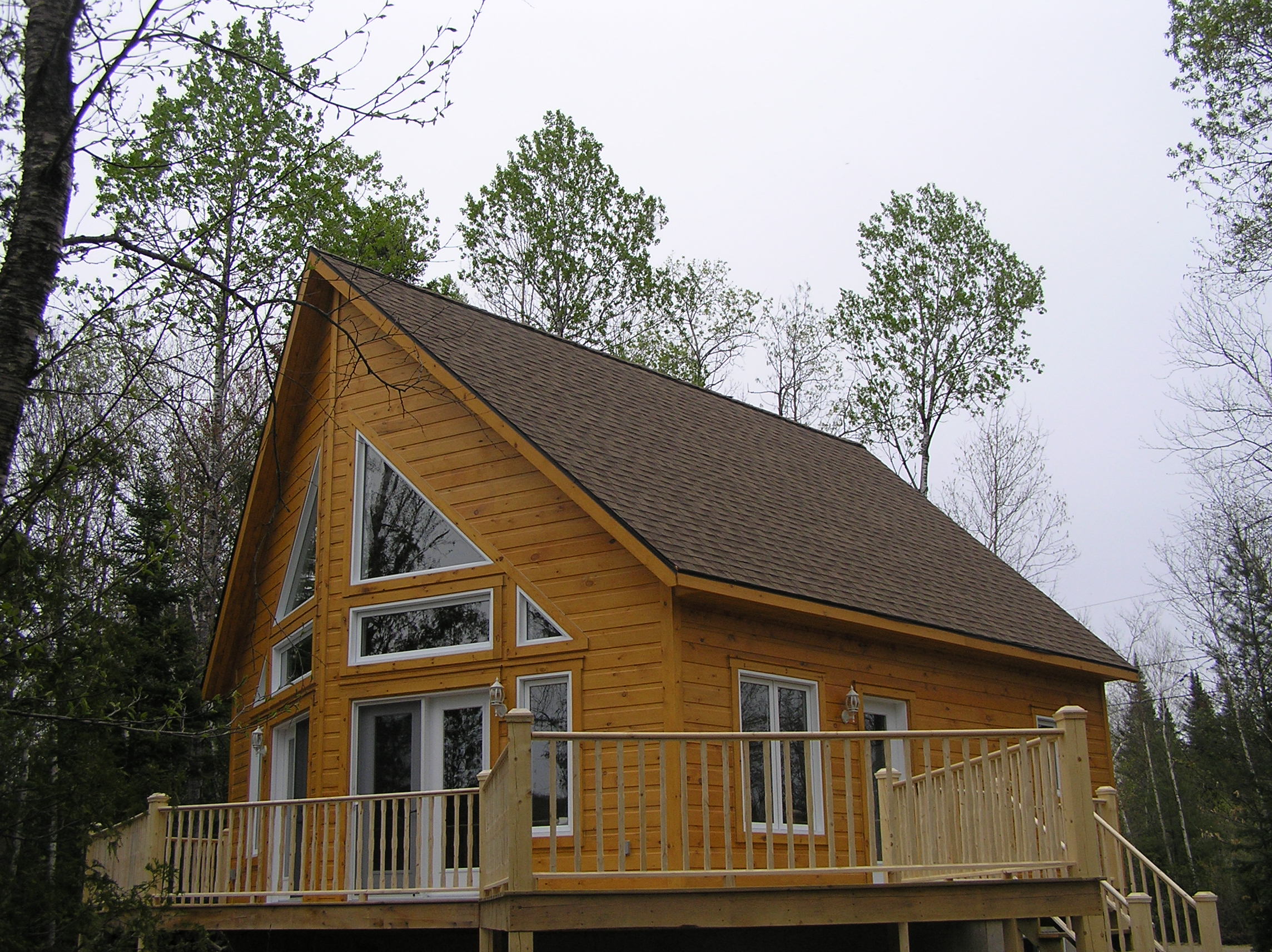 * The price range varies from 40$ to 60$ per square foot, according to your preferences for your interior and exterior finish.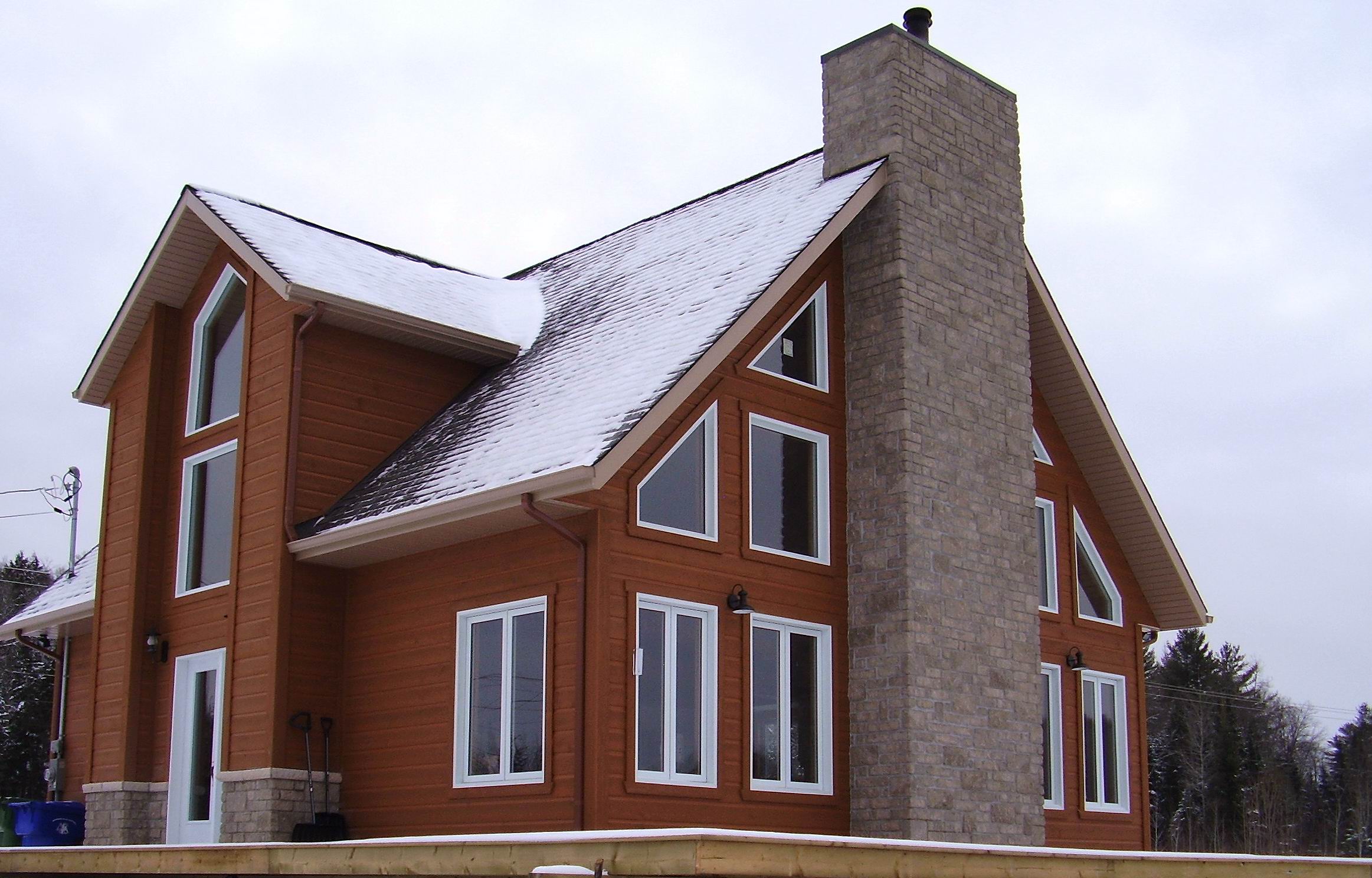 NEW MODEL
* 3 Bedrooms
* Second floor and cathedral ceiling
*Full basement