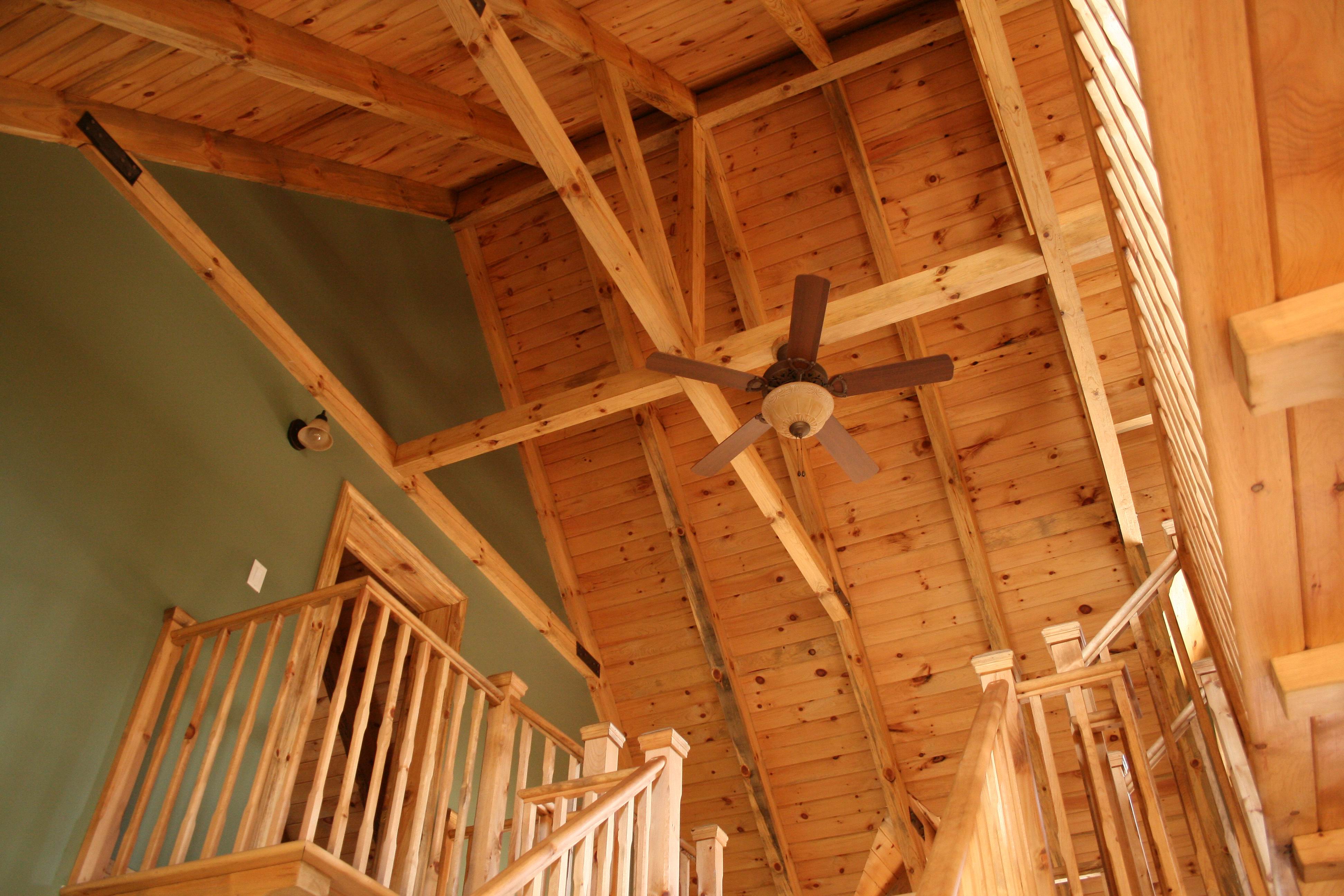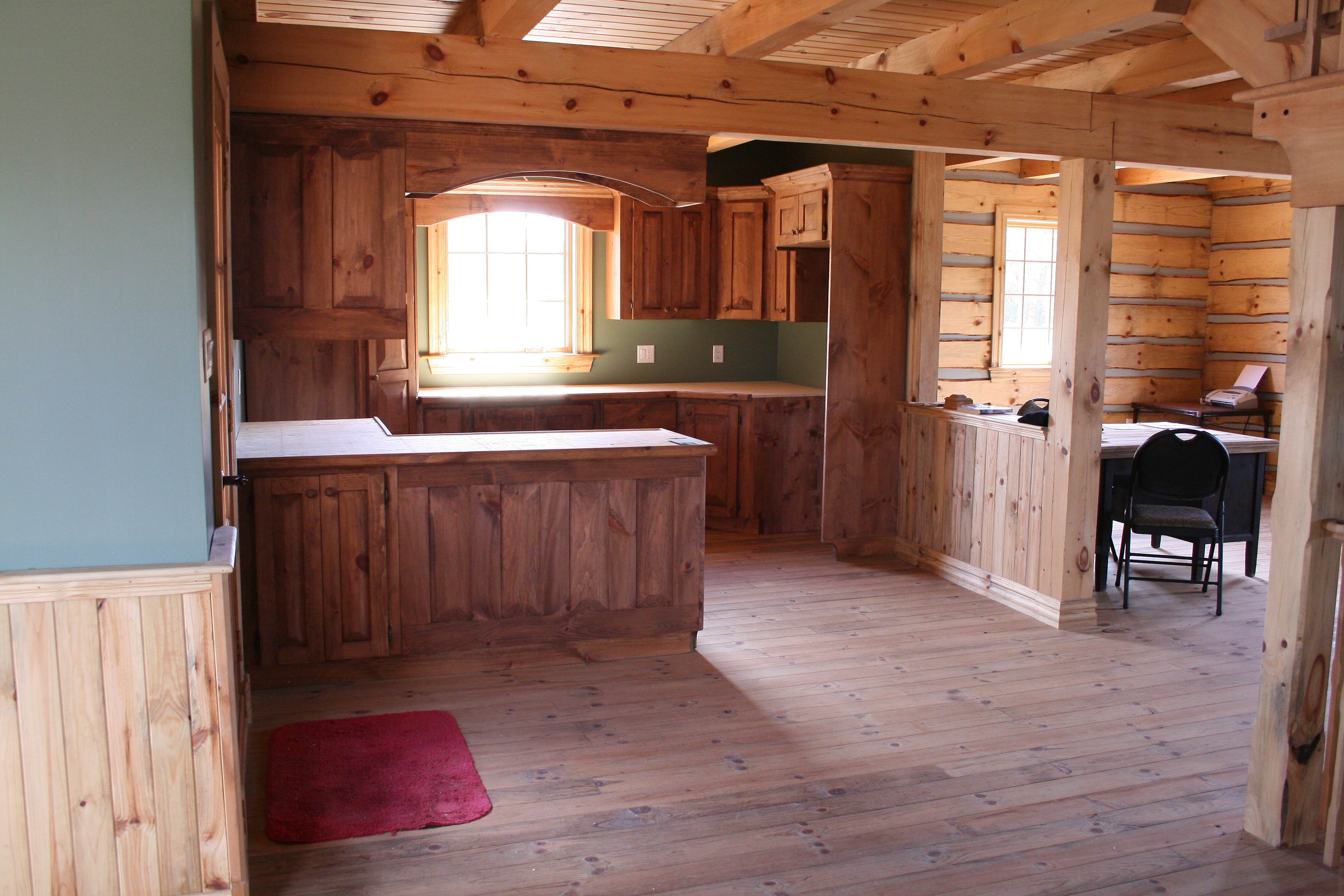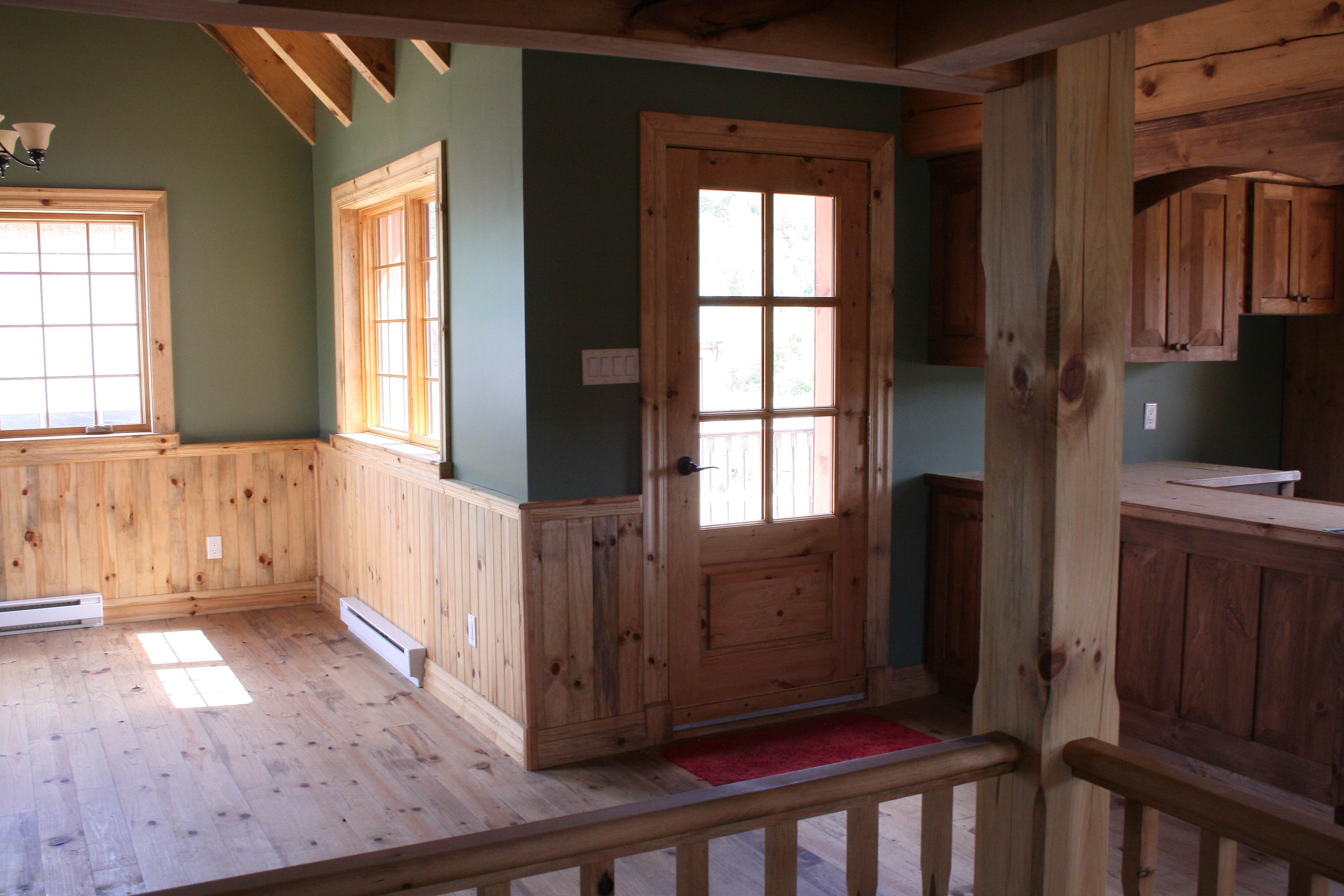 You can also choose your interior finish and design including a loft, a cathedral ceiling, tongue and groove pine floor covering, massive pine rafters and staircase, etc.
You can choose a dovetail corner finish for the look of yesteryeau log homes or any other siding of your choice, including a 1'' log siding and a tongue and groove traditionnal pine siding.
With a log finish, the old days sealing compound used between the logs, that was made of different mixtures, is now replaces with a modern perma-chink paste, wich stays flexible throughout the seasons.
Easier maintenance
Treatins exterior surfaces with a quality water repellent and weather resistant stain, will preserve the beauty of your home and ensure minimum maintenance.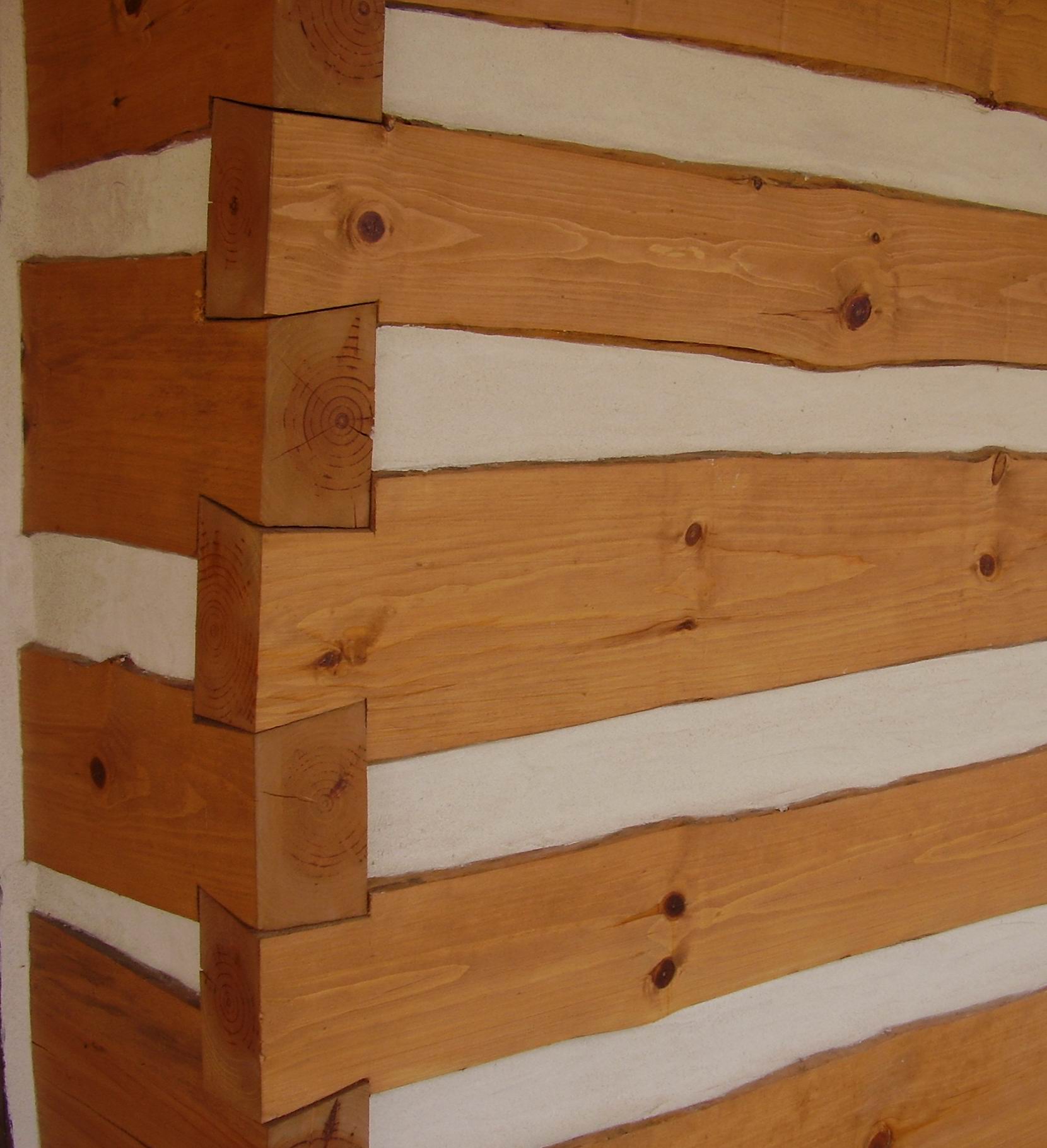 Dovetail corners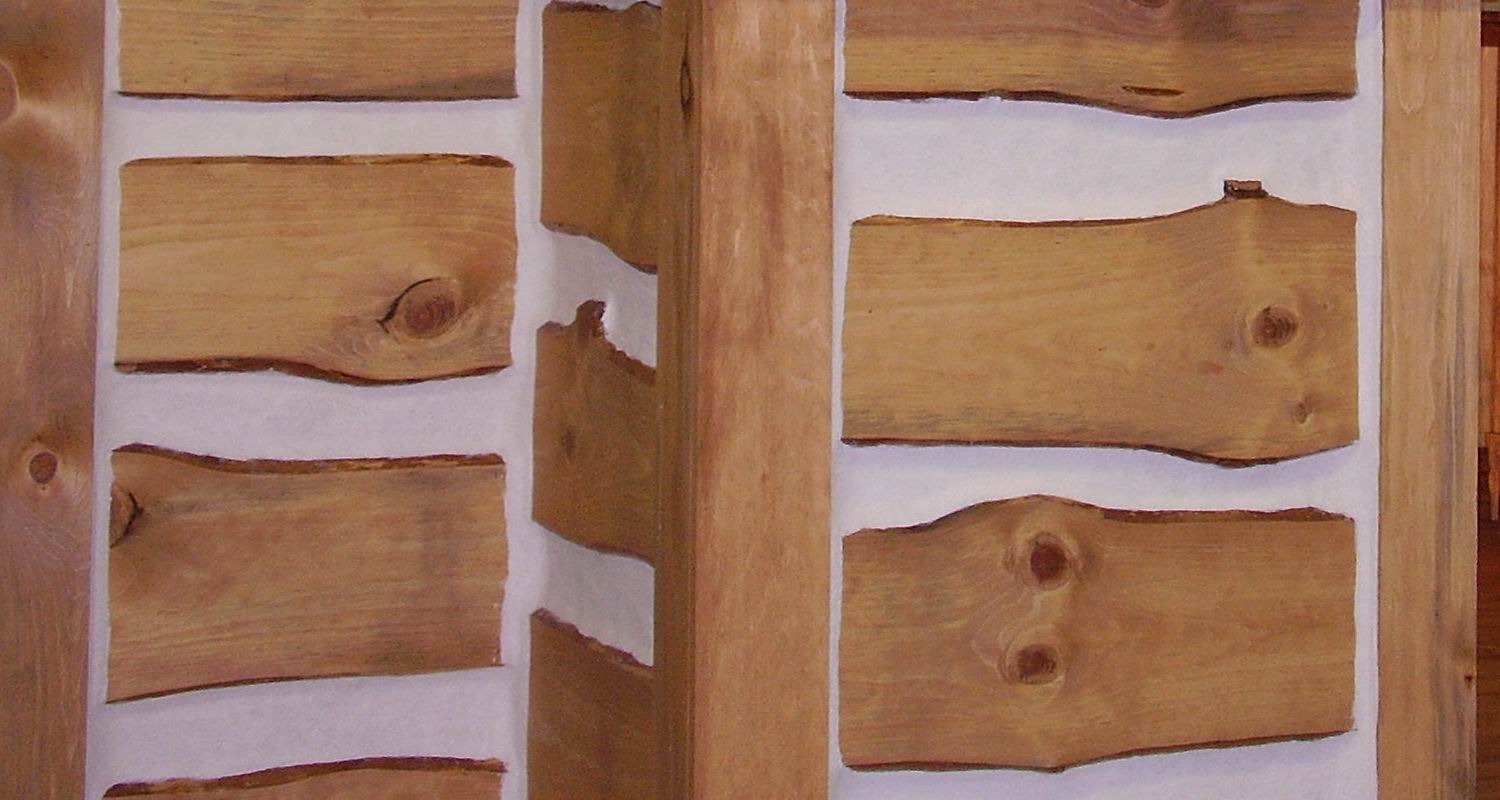 1'' log siding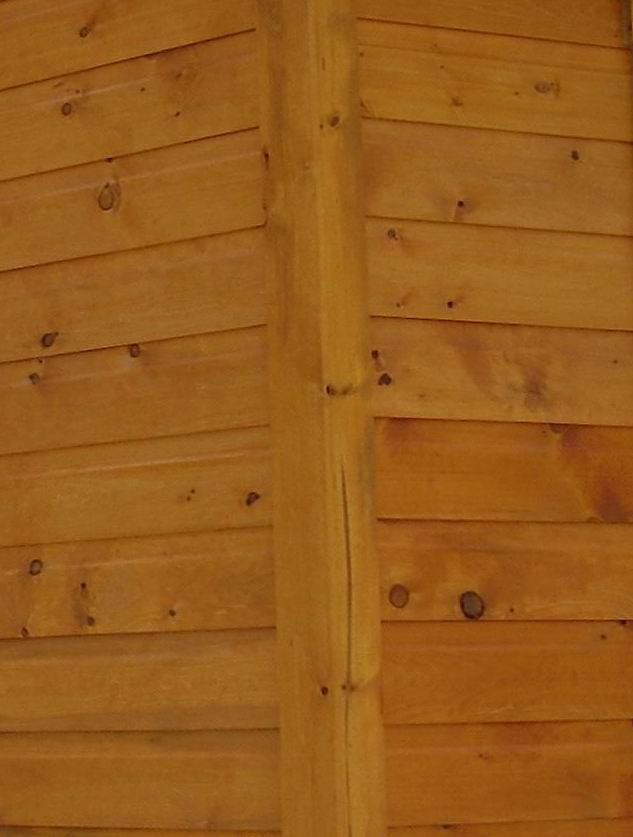 Pine siding